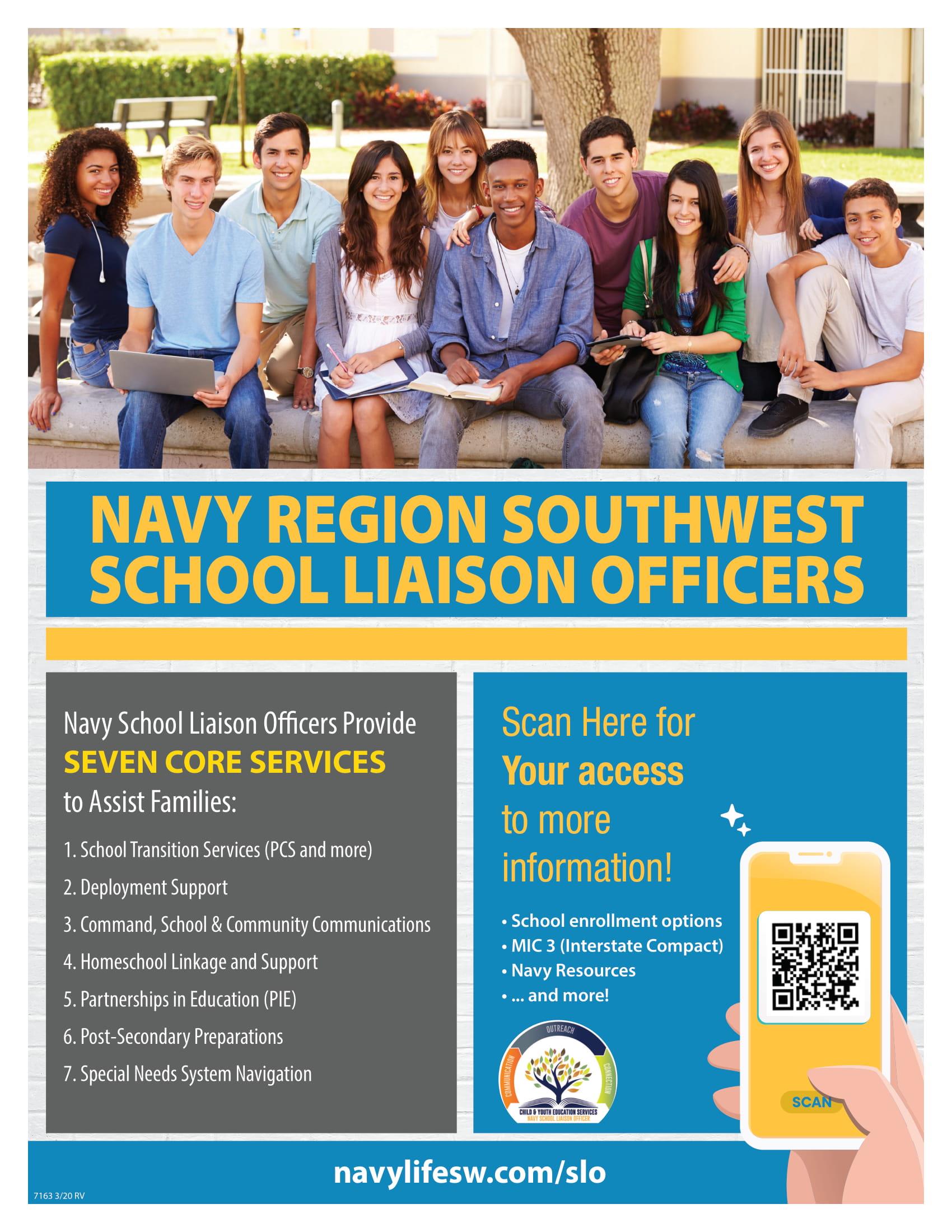 The goal of the School Liaison Officer is to provide military families the most up-to-date resources available in support of our children in K-12 education. School Liaison Officers provide academic resources as well as information about scholarships and all your child's special needs.
Homeschooling in Monterey?
You can register with a public school, private school, public charter school, correspondence course, virtual academy, or you can file an R-4 affidavit with the state. Contact your SLO for assistance.
Guide To Military Friendly Schools
Stop by the Fleet & Family Resource Center and pick up your free copy, or log on to www.militaryfriendlyschools.com. College shouldn't be a budget buster. Find out which schools participate in the Yellow Ribbon Program and where you can make the best use of your child's tuition money.
Breakfast for Your Brain Youth Tutorial Program
The National Naval Officers Association, offers free tutoring in all subjects for military and civilian students grades K-12 most Saturdays, 9-11 am at the NPS Knox Library. Volunteers (adults & high school age) welcome. Contact bfynnoa@gmail.com.
Youth Sponsorship
Did you know there are support groups available for your children? Transitioning from place to place can be stressful and confusing for military children. Thankfully there is support available for your children. Both La Mesa and Walter Colton Schools offer a Military Youth Sponsorship Club. If your child wants to meet other children who can relate and understand being a military child, have them join our groups. La Mesa meets every Friday at lunch and Walter Colton meets every Thursday at lunch. Contact your School Liaison Officer with any questions.
Student To Student
Student to Student is a program designed to help your high school student transition into their new learning and social environments. Monterey High School offers this program to provide support, friendship and knowledge about your student's new school. Contact your child's school counselor or your School Liaison Officer for more information.